Retirement Planning
At Secured Financial Solutions we strategize with our clients to:
Utilize provisions to reduce or eliminate taxes.

Acquire the needed insurance protection that will effectively address long term care.

Create an appropriate allocation strategy that addresses realistic withdrawal rates for income.

Provide realistic estimates for the amount of money that may be needed for emergencies.

Include fixed income assets in a retirement portfolio to provide stability against the instability of the stock market.
All of these factors are essential in shaping an effective strategy that can provide shelter for your assets, but also with custom financial planning enable a lifestyle that you can enjoy. The reality is the cost of retirement will likely go up every year due to inflation, so it is vital to have a retirement plan in place that addresses this issue. Having a good retirement plan in action can also reduce or eliminate the financial burden that many times is placed upon other family members during the later years of  life.
Serious retirement planning and investing is much more than just your financial portfolio. It is really about evaluating your retirement dreams, goals, and envisioning your financial future. In order to develop a successful retirement planning strategy it will require time, attention, and for some of you help from a professional.  It is one thing to have a retirement dream, it is something else to actually make those dreams come true.
If you're interested in a retirement strategy that looks at all the issues and provides you with:
The peace of mind that with the correct financial planning you can live a comfortable lifestyle…

The understanding of how to take advantage of provisions that can reduce your tax liability during the retirement years…

The satisfaction of knowing that the wealth you've worked hard to accumulate throughout the years will not end up as Government assets, and that your heirs (including the security of your surviving spouse) will not have to go through the probate process…
Then you should consider a retirement plan. Let a Investment Advisor Representative with the Secured Financial Solutions, LLC assist you in resolving your concerns and/answering any questions that you may have.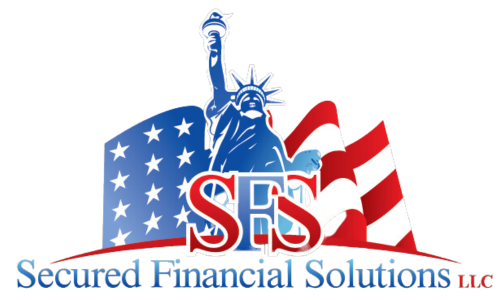 INVESTMENT ADVISORY SERVICES OFFERED THROUGH VIRTUE CAPITAL MANAGEMENT, LLC (VCM), A REGISTERED INVESTMENT ADVISOR. VCM AND SECURED FINANCIAL SOLUTIONS LLC ARE INDEPENDENT OF EACH OTHER.