Being Prepared
Financial planning is an evolving plan that changes throughout your life. As you get ready to retire or if you are already retired it is important to make sure that you do have this plan ready, so you can feel secure in knowing that you will be able to retire and stay retired, safe, smart and secure. As you are planning your retirement and how you would like to spend those years it is important to evaluate if your financial plan matches your retirement plans. For an evaluation of your financial plans please call Secured Financial Solutions to set up an appointment at 800.957.5604 ext.200.
Entering Retirement
At SFS, retirement is our specialty! Over the years, we've helped over 500 clients navigate the maze of decisions that come prior to and during retirement. Retirement should be a time of celebration—especially if you have done your pre-retirement planning! But life doesn't always work that way. Sometimes retirement comes sooner than you planned due to illness or loss of a job. But in spite of life's unexpected events, there is much that we can do to help make the transition into retirement a smooth one.
Organized: If you are like most people you have retirement accounts and savings scattered in various places. We can help you consolidate your accounts and view them as just one source.
Finalize Your Withdrawal Strategy: When the time comes to begin withdrawing assets, where will the money come from? We can help you choose what accounts you will liquidate first and why? We will also make sure withdrawals are made for taxes, if needed and track any required minimum distributions that need to be made after age 70 ½..
Finalize Your Long-Term Care Insurance Strategy: We can help you learn the facts about long-term care insurance and decide if and when it is appropriate for your retirement plan.
Complete Any Rollovers: Rolling over a workplace retirement plan to an individual retirement account can take anywhere from several weeks to a couple of months. Our rollover specialist will work with you to make sure things go smoothly and that you have the funds when you need them.
Update Estate Plan: Now that you are retired, you may become more involved in charitable work or community causes. You should review your wills and trust and powers of attorney to make sure they are up-to-date. This is also an excellent time to consider charitable giving while you are living and also at your death.
Annual Reviews: We will meet with you annually, to make sure everything is on track and to make financial or investment adjustments as needed. We will also continue to coordinate with other professionals to make sure all your financial affairs are in order.
At any time, if you should have any questions, you are invited to call our office or set up an additional meeting.
Preparing for Illness or Injury
No one can plan for every variable in life, but a key part of financial planning is to build a safety net to prevent financial disasters caused by catastrophic illness or other personal tragedies. Below is a list of the different types of insurance coverage that should be considered, depending on your circumstances. We also discuss the importance life insurance in greater detail:
• Medical Insurance
• Homeowners and other property Insurance
• Auto Insurance
• Umbrella Liability Insurance
• Life Insurance
• Long Term Care Insurance (if appropriate)
Life Insurance
Life insurance is necessary if you have dependents who will suffer financially if you die (children, for example). Many people also use insurance as part of their estate planning and cash accumulation regardless of their dependent status. If you plan to buy insurance, you should educate yourself about the pros and cons of term, whole life, and other types of insurance. You may also want to talk to an adviser about how much insurance is enough. Emergency Fund Financial advisors suggest having enough savings in an easily accessible account to cover your living expenses for six months in the event of illness, job loss, or other serious emergency. We protect our most important assets with insurance, like car insurance, homeowners insurance, and medical insurance. Why not insure the most valuable asset your life?
Leaving a Legacy
We work so hard to build a life, but do we give thought to what we will leave behind when we are gone? The need to leave a legacy is our spiritual need to know that our lives had meaning. We always encourage our clients' to spend every dollar they have, because they worked hard for it. But some clients' have been blessed with having more than enough to live the way they would like and to still leave a legacy. For those clients we encourage them to think about what is important to them and what legacy they would like to leave to their children and grandchildren, and even generations beyond. "The legacy of heroes is the memory of a great name and the inheritance of a great example" Benjamin Disraeli (British Prime Minister and Novelist) The greatest legacy you can leave is the example of responsible financial planning. Our job is to help you put your ideas into action. We can help you identify those things that you would like to be part of your legacy and bring in specialists as needed to make sure your wishes become reality.
At Secured Financial Solutions we understand the importance of having a solid financial plan that includes room for the "what if's" in life. If you would like us to review  your financial plan to evaluate whether you have even the unexpected planned for, please call us at 800.957.5604 ext 200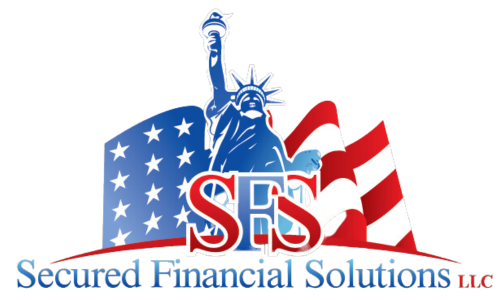 INVESTMENT ADVISORY SERVICES OFFERED THROUGH VIRTUE CAPITAL MANAGEMENT, LLC (VCM), A REGISTERED INVESTMENT ADVISOR. VCM AND SECURED FINANCIAL SOLUTIONS LLC ARE INDEPENDENT OF EACH OTHER.